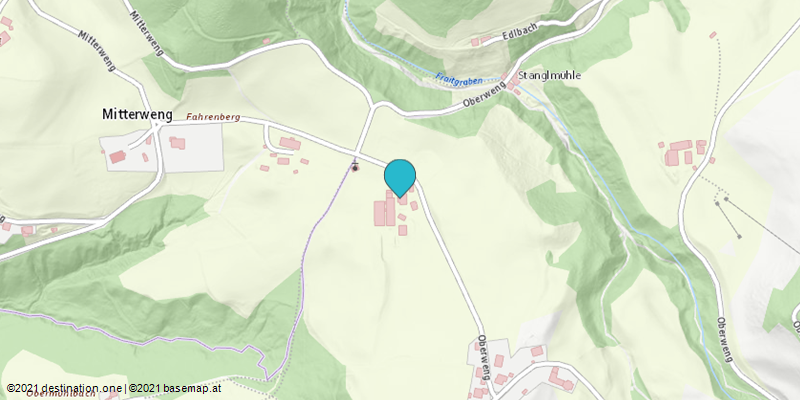 Holiday apartment, Farm, Private room
Bio-Urlaubshof Dansbach
Special features
Wifi (free of charge)
Pets allowed
Suitable for groups
Welcome to the holiday farm Dansbach in Spital am Pyhrn!

Muh and milk for you - children's farm Dansbach Griaß custody on Dansbach! 's, Since that hand! Kummst same with our stable. Our cows are waiting for you! Become a kid again and experience a children's laughter in the house. While feeding, to look - any help is welcome! Or? Best organic milk milking you of your favorite cow! Muh and milk for you. Just as you like it. Your parents? On the Hausbankerl they soak up the rays. Feel the power of nature and the happiness of the simple life! Come down and find yourself again. Enjoy freedom! Breathe! Dansbach Get out of the barn? In the middle of our beautiful nature. Unaltered in Limestone Alps National Park. We appreciate the active life and in nature. What makes you happier than to overcome their own limits? When Canyoning with Ferdinand - the pure experience in a secluded, idyllic canyon, with crystal clear mountain water to measure his courage, or at least find the inner balance while balancing between two old pear trees. Just be proud of yourself. Whatever it is. Dive into our lives! On Muh and milk! The Bauernsleut Veronica and Ferdinand with Jacob and Simon!
Prices
holiday suite (unit price): From € 95,00 (per Night)
General price information:
Including: Welcome drink, guest info, climbing gym and use equipment, tranfer to the local train station, milk, info on skiing, hiking and mountain biking.
Discounts
Discounts (Age-related / Groups):
Discounts (Memberships)
Pyhrn-Priel AktivCard
Partner of the Pyhrn-Priel Active Card
Unterkünfte